Basic Education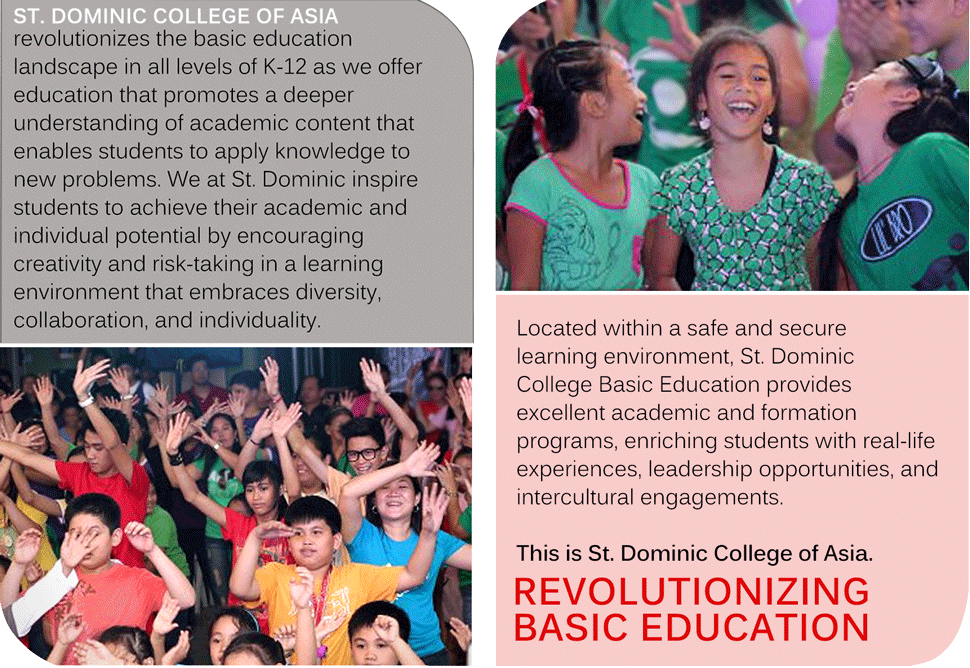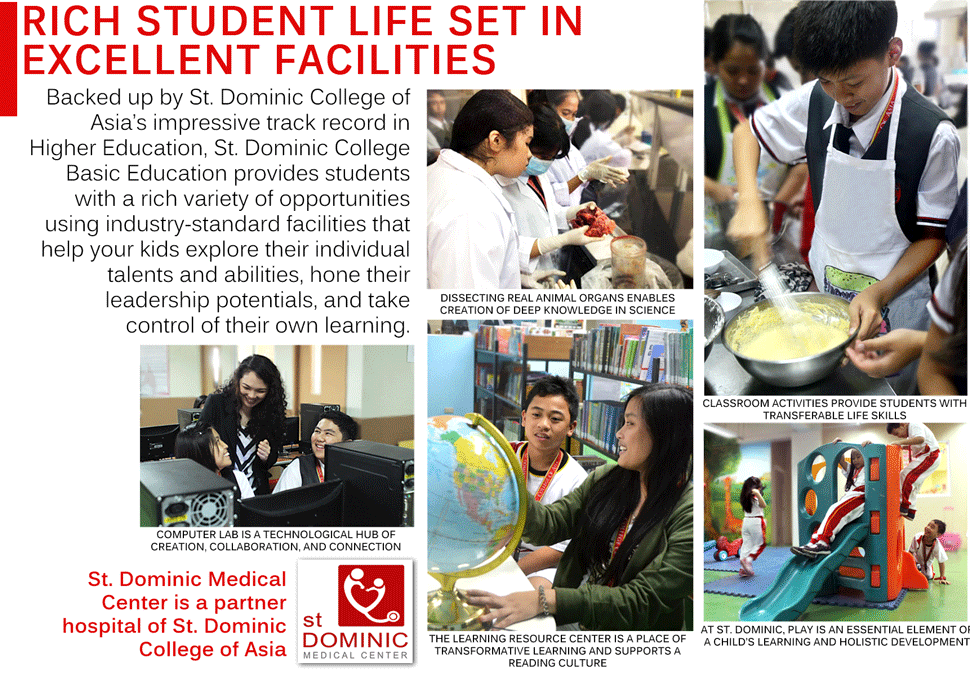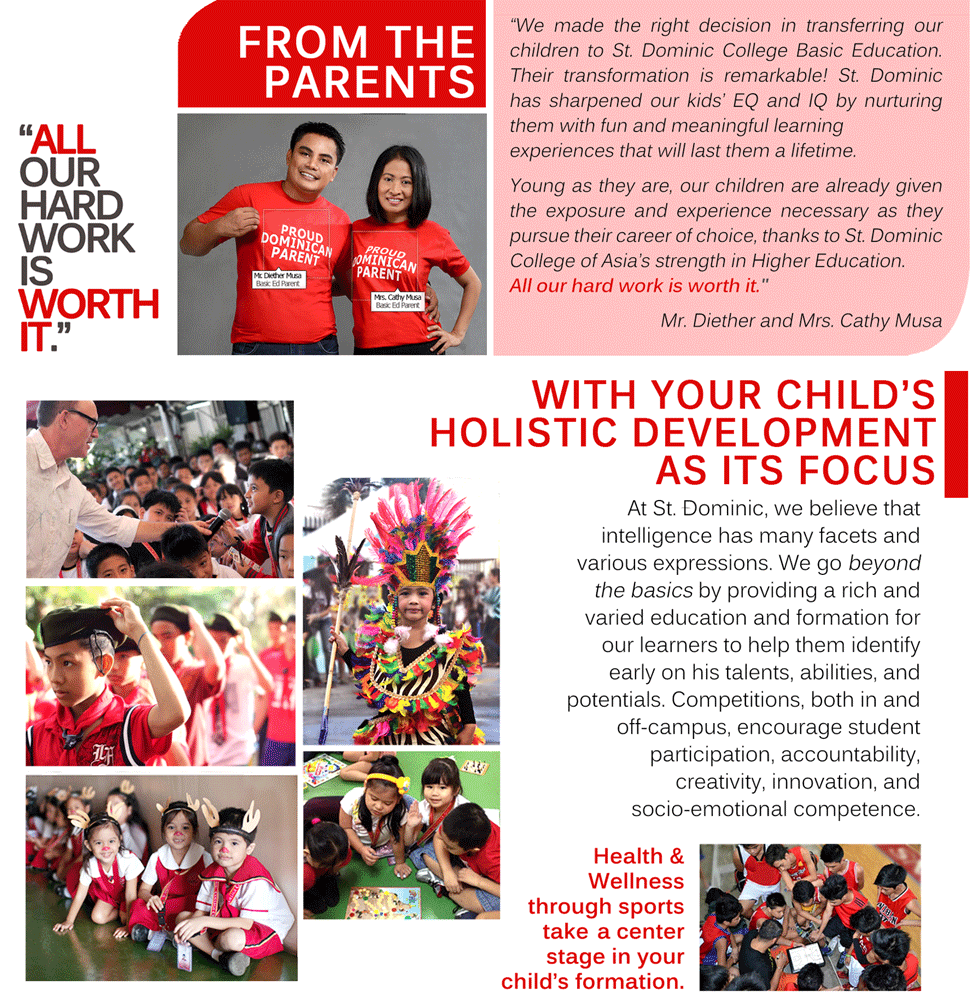 The Dominican Basic Education Edge:
Senior High School
SCHOOL OF ARTS, SCIENCES & EDUCATION (SASE)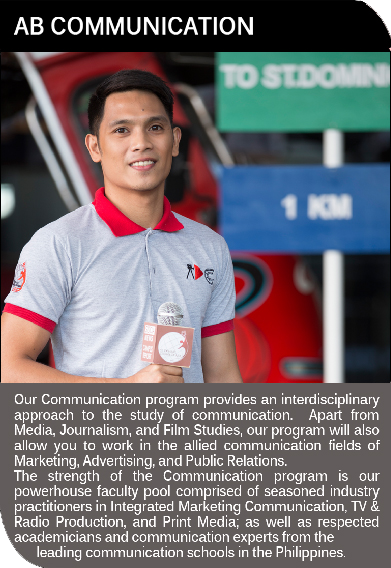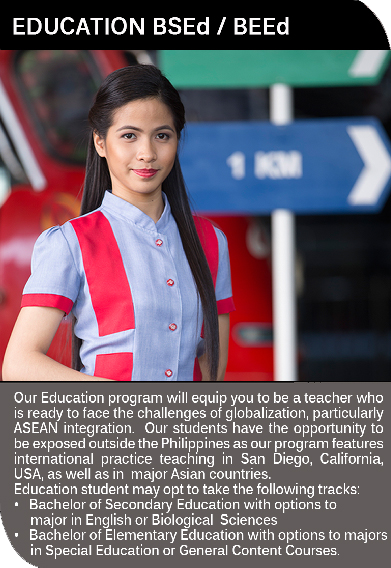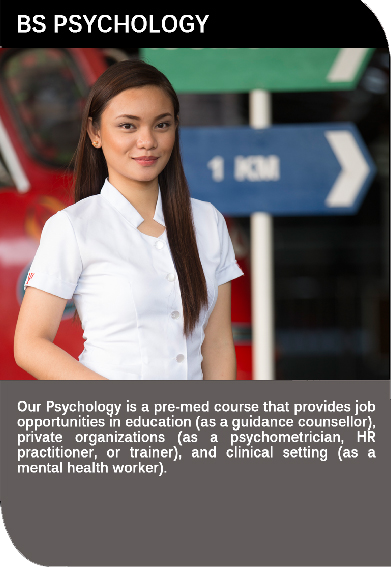 SCHOOL OF BUSINESS & COMPUTER STUDIES (SBCS)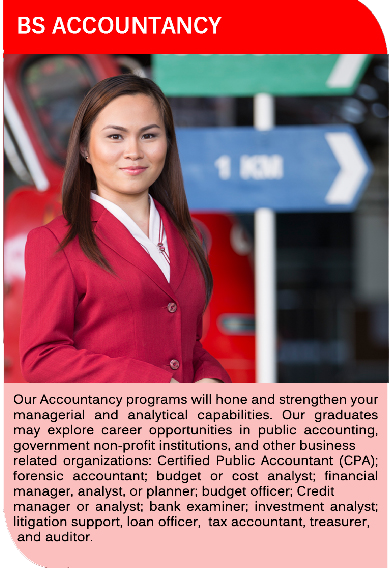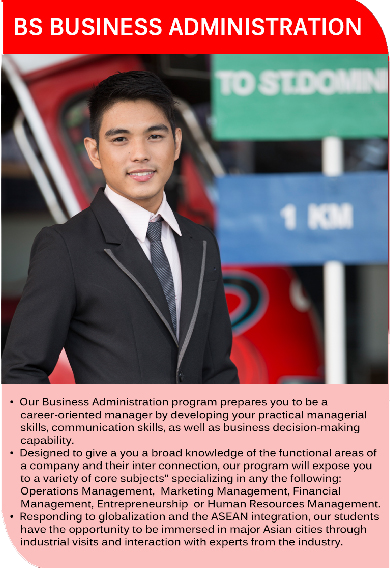 SCHOOL OF HEALTH SCIENCE PROFFESIONS (SHSP)
SCHOOL OF INTERNATIONAL HOSPITALITY & TOURISM MANAGEMENT (SIHTM)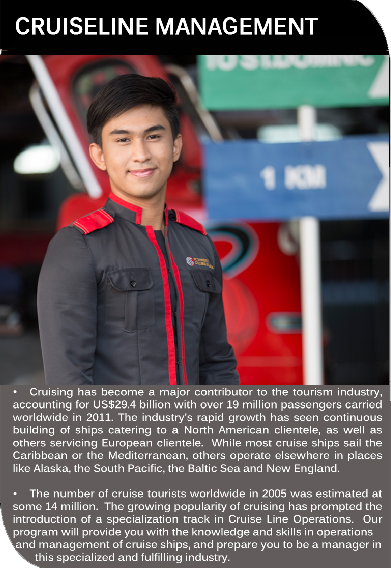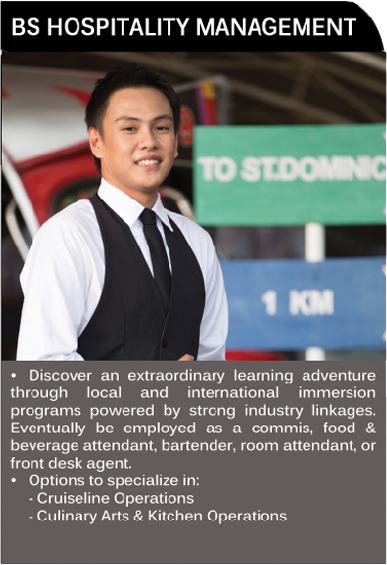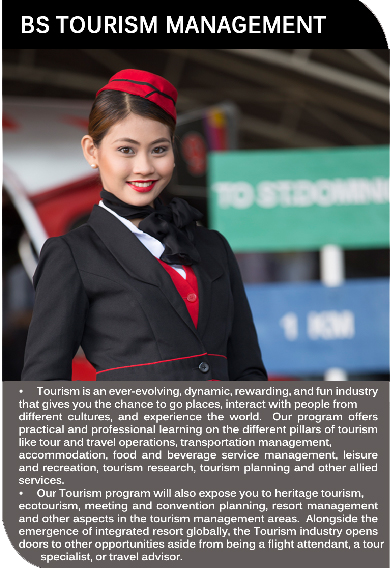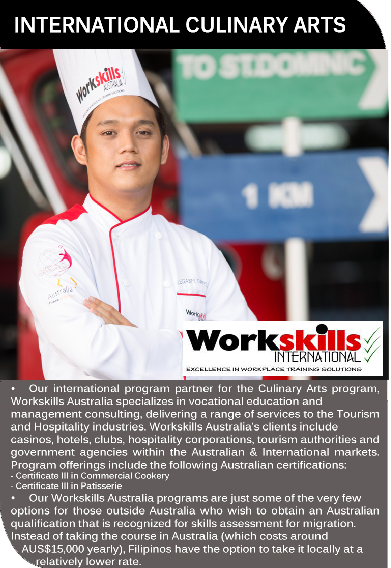 Australian International Program

Lifelong Learner Track aims to give assistance for higher education attainment of students who graduated from high school under the old curriculum before the K to 12 reform was implemented. These are students who graduated from high school before 2016, and who stopped schooling before they could earn a degree, or who may not have gone to college at all.

A Quick Guide to College Enrollment during the K to 12 Transition Period on this link: Here

Source: CHED K to 12 Transition Program CLick Here
---
Continuing Education(TESDA)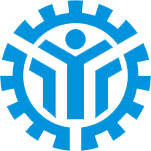 TESDA accredited program offered:
-CAREGIVING NCII
Caregiving NCII is a program that lets you gain knowledge in providing quality care for infants, children, senior citizens and even people with disablity

(http://www.tesdaguides.com/tesda-course-caregivier-nc-ii-short-course/).