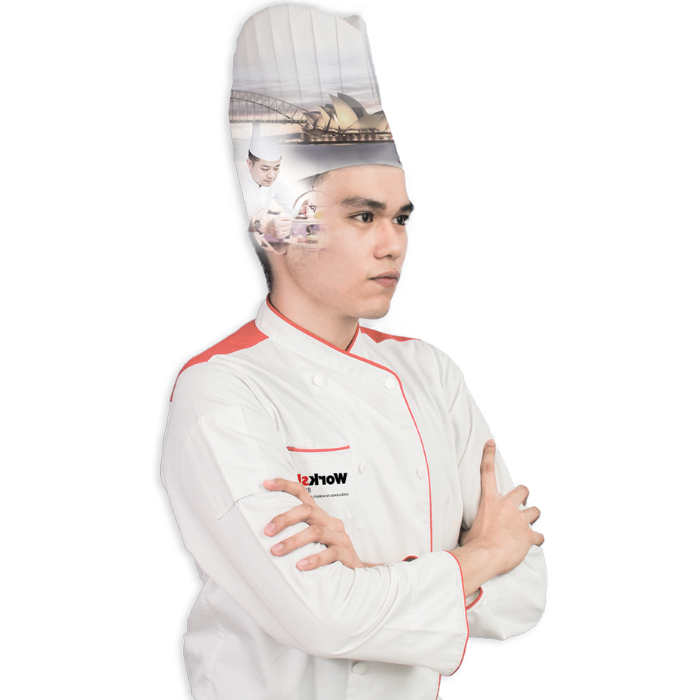 Certificate IV in Commercial Cookery & Patisserie
A one-year certificate program designed to produce internationally qualified chef. After completing the one-year program, students are required to take two (2) months internship program, either locally or in Australia. One (1) month each for Commercial Cookery III and Patisserie III.
Benefits of taking Workskills International Course in SDCA
SDCA's WSIA programs are just one of the very few options for those outside Australia who would like to obtain an Australian qualification that is recognized for skills assessment required for immigration. Instead of taking the course in Australia (which costs around AUS$15,000 yearly), you have the option to take the program locally at a relatively lower cost.A
Upon completion of the program, you opt to work in Australia after which you will be assessed if you are entitled for further employment or renewal. You are also eligible to manage kitchen operations from manpower, par stockings, and commissary products.